27/06/2019
IRELAND ON THE INTERNET
Vehicle Tracking, Ireland

Terramar Networks Limited offers asset tracking and fleet management services on a global basis, on land, sea and air. Our customers span a variety of industrial sectors, including offshore oil and gas, maritime shipping, road transport, food distribution and construction.
Click
www.terramarnetworks.com
for our Website.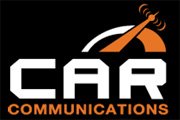 On-Board Vehicle Systems Hands Free , Satellite Navigation , Car Audio , Parking Sensors , Taxi Meters Working throughout Donegal, Sligo, Leitrim, Cavan, Louth and Monaghan. <a...

Cargo Defenders
Kildrum Lower, Carrigans, Lifford, Donegal
00 353 74 971 0110
Cargo Defenders Ltd was founded in 2010 to provide security solutions for the haulage/logistics industry. Cargo crime is a growing problem within the industry, costing billions of...
Map of Vehicle Tracking Companies in Northern Ireland