09/12/2023
IRELAND ON THE INTERNET
Large Clothing, Ireland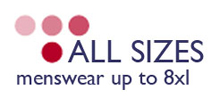 All Sizes
420 Newtownards Rd, Belfast, BT4 1HH
028 9045 7799
INDEPENDENT RETAILER FOR THE LARGER SIZESHere at All Sizes we cater to the larger gentleman. We carry clothing and fashion needs of bigger men and stocks up to 8XL We stock suits,...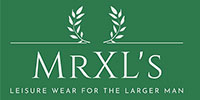 MR XLs
3A Castle Shopping Centre, Dublin
00353 1890 25 83
Inside MRXL'S Tired of walking through endless shops never able to find the right thing in the right size? Enter MRXL'S, where you'll find a huge selection of goods at unbeatable...
Map of Large Clothing Companies in Northern Ireland