01/10/2023
IRELAND ON THE INTERNET
Address
28 Tattyreagh Road
Omagh
County Tyrone
BT78 1PY
About The Bath Doctor
Established since 1985 The Bath Doctor
specialises in the re enamelling of all types of baths and sanitary ware, in both commercial and domestic settings.
All our work is fully guaranteed, take a look at our gallery for examples of our work.
The Bath Doctor specialises in bath resurfacing, re enamelling and chip repair providing the perfect alternative to replacing damaged sanitary ware with most of our work carried out on site.
With a reputation for quality workmanship the Bath Doctor has gained numerous prestigious clientele including various hotels and more recently refurbishment work on board cruise liners.
We also supply a wide range of bathroom ware providing a one stop shop for all your bathroom needs.
We are delighted to be accepted into one of the oldest and most Established Guilds in the UK. As a member of the Guild of Master Craftsmen you can be assured that all our work will be carried out by a trusted and skilled local tradesman providing a quality service that comes with over 30 years of experience.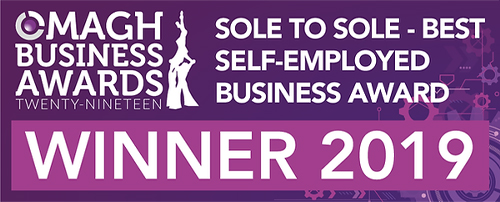 Bath Re-enamelling
Established since 1985 The Bath Doctor is a professional family run business specialising in the re-enamelling of baths and sanitary ware in both Commercial and Domestic settings.
Is your bath chipped, stained or badly worn? We have the solution. All work carried out on site with minimal disruption, your bath will be left like new guaranteed for 2 years. On average the process takes 3- 5 hours and you can use your bath after 24 hours. We can colour match any suite or change your bath white. We can also repair chips or cracks in sanitary ware including shower trays, basins and bath panels.
​Cast Iron Radiators
Taking our 30+ years experience from re-enamelling cast iron baths, The Bath Doctor now provides a custom made cast iron radiator service, built and finished to your specification. We build, pressure test and enamel the radiators before dispatch to the customer. So to add a touch of class to your house and to benefit from the heat of a cast iron radiator get in contact today for a no obligation quote. All we require is the dimensions of the room in order to work out the British Thermal Unit (BTU) required to heat the room.
​Electric Cast Iron Radiators
Introducing ElectriCast a new award winning innovative heating technology. Cast iron radiators with an in built central heating system with fully programmable daily and weekly timers available in 300w, 600w & 900w. Our low wattage heating system provides affordable heating with no plumbing required.
Available in 4 different styles with 3 different size options our radiators are sure to complement any living area providing comfortable fully controllable heat where and when you need it the most.
ElectriCast radiators are finished in black gloss but can be customised to any colour to suit your home interior.
Specialising in
Hot tub repair
Showertray & basin repair
French Polishing
GRP Repair
---
CONTACT
Location Map of The Bath Doctor

At Choice Interiors Belfast we have a fantastic array of bathroom furniture. Choice Interiors is a major supplier of bathrooms refurbishments and bathroom furniture to the domestic market within Belfast and Northern Ireland with many years experience.
www.choicehardwoodflooring.co.uk