30/05/2023
IRELAND ON THE INTERNET
Tel:
028 8556 7183 (NI) 086 411 3916 (ROI)
Address
2-6 Bockets Road,
Innishmagh
Ballygawley
County Tyrone
BT70 2HL
About MJM Training Centre
MJM Training
Train with the Professionals
Why Us?
MJM Training are committed to providing you with all your training requirement needs, in a price you can afford and in a timescale that you need. We work 7 days a week, we work evening and the weekends.
An Idea is born
In 1999 MJM Training was created to fill a perceived gap in the market for a high quality training solutions provider focusing on the haulage, construction, and health & safety sections. Its been onwards and upwards for the company ever since
Our Story...
MJM Training is a purpose built training centre, based just 2 miles from Ballygawley, Co. Tyrone. We pride ourselves on the highest quality training, and the flexibility to suit any company or individual needs.
MJM Training are available for training on Weekdays, Evenings, Saturdays and Sundays!
First Aid
Emergency / Basic First Aid at Work
MJM Training have 3 qualified First Aid instructors providing Basic First Aid at work courses, Emergency First Aid at work and Child (Pediatric) First Aid on a regular basis. This can be provided on customer premises or at MJM Training Centre.
CITB Health, Safety and Environment Test for Operative/Specialists, Mangers etc.
This test can be completed for an operative to get onto a site.
A 7 Hour Site Safety Plus course can be completed in conjunction with this test to qualify for a CSCS Green Labourers Card.
ADR Carriage of Dangerous goods
All Modules
MJM Training run this course every one to two months a year. we have three main categories, tanks, packages and a full course, depending upon what you are carrying.
Operator / Haulage CPC
MJM Training have been providing haulage courses for over 15 years.
There is no pre-requisites necessary for this course.
2 Day Transport Management Refresher course now available.
Check course time table link above for list of upcoming dates.
MJM TRAINING IN-HOUSE (NON ACCREDITED) COURSES
MJM Training can provide these courses on your company site, or in MJM's centre.Click on the link below for a list of In-House Courses
RTITB ACCREDITED COURSES
MJM Training can provide RTITB Accredited Training. Click on the link below for a list of RTITB Courses.
Driver CPC
MJM Training provide Driver CPC Training in both the North and South of Ireland. We run courses in our training centre every Saturday and most Saturday and Sundays in the Republic of Ireland. Check course time table link above for list of upcoming dates.
------------------------------------------------------------------------------
Conatct Us
MJM Training Centre Gallery
MJM Training Centre Products & Services
Driver CPC Training
LGV Lorry Training
FAS Licences
Bus Training
Forklift Training
Scissor Lift Training
Car & Trailer Training
CSCS Licences
Solar Licences
FAS CSCS Heavy Plant Training
MJM Training Centre Video
Reviews of MJM Training Centre

Testimonial
Connor
Big thanks 2 Tony and Cyril for my class 1 hgv test, would recommend them 2 any1, first class lads

Testimonial
Chris
would highly recommend MJM for forklift licence or any other heavy machinery. Very friendly and helpful
Location Map of MJM Training Centre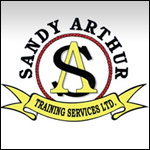 Driver Training
Road Transport Courses
Construction Training
Driver CPC
Specialist Driver Training
Skid Car
4 x 4 Training
High Performance Driving
www.sandyarthur.co.uk

Bemac Training Ltd is your preferred partner in Health, Safety and the Environment. Established in 2001, Bemac Training Ltd has progressed significantly to become one of the major independent health and safety businesses in Northern Ireland.
T:028 9082 5122 | E:info@bemac.info